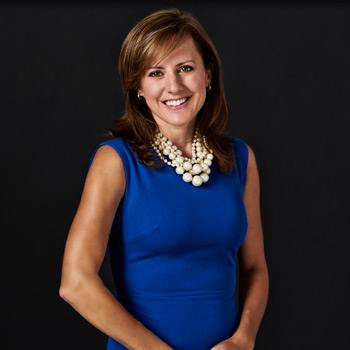 Kameran Ritzhaupt
Kameran Ritzhaupt was born and raised in Seminole, Texas. In 1999, Kameran received a Bachelor of Arts in Public Relations and Marketing from Texas Tech University, which included a semester abroad at the University of Salamanca, Spain. Kameran went on to obtain her Juris Doctorate in May of 2002 from Texas Tech University School of Law.
After obtaining her Juris Doctorate, Kameran relocated to San Diego, California, where she lived with her husband until 2003 when they decided to make the move to Oklahoma so that her husband could pursue the opening of his insurance agency in downtown Tulsa.
Prior to her partnership in Rogers & Ritzhaupt Law Office, Kameran began her practice as a managing attorney for the Social Security Law Center. She went on to work as an associate attorney for a small firm where she handled family law cases, and then moved on to gain a broader experience base in 2005 at a general practice firm. Here, Kameran handled a caseload of family law, estate planning, personal injury, and nursing home negligence, but her practice became ultimately focused in family law over her last few years there.
In October 2008, Kameran partnered with Lori Rogers to open Rogers & Ritzhaupt Law Office. Her current area of practice remains in family law, including divorce, custody & visitation, child support, alimony, modification, legal separation, same sex divorce, adoption and guardianship.
Kameran is a member of the Family Law Section of the Oklahoma Bar Association. She attended and graduated from the OBA Family Law Section Trial Advocacy Institute in 2015. Kameran also serves as a Director for the Board of Undercroft Montessori School, where she serves as a Member of the Policy Committee, Funds Development Committee, and Community Building Committee.